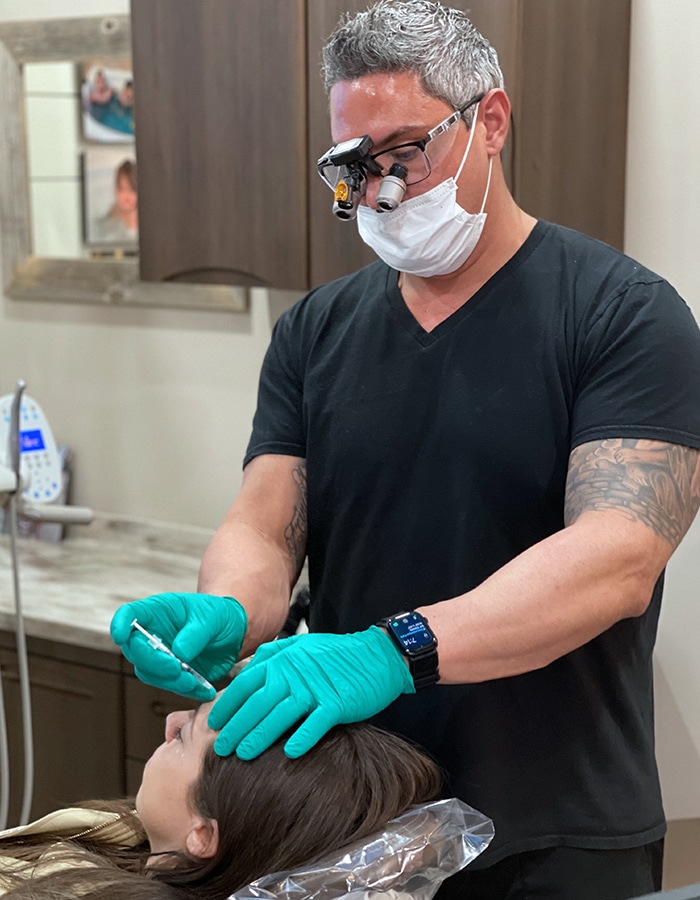 ---
Facial Aesthetic treatments can smooth wrinkles around the eyes, mouth, and nose.
---
BOTOX®
---
BOTOX® Cosmetic is a prescription medicine that is injected into muscles and used to temporarily improve the look of moderate to severe frown lines between the eyebrows (glabellar lines) and around the side of the eyes (crow's feet lines) in adults for a short period of time.
BOTOX® has also been FDA-approved to treat a number of medical conditions such as chronic migraines or  TMJ pain in adults age 18 or over. Ask your doctor for more details to find out if treatment with BOTOX® may be right for you.
---
JUVÉDERM® XC
---
Dermal fillers use a smooth gel to instantly smooth away wrinkles around your mouth and nose. Just one treatment can provide smooth and natural-looking results that can last up to a year.
---
Microneedling & Vampire Facial®
---
Microneedling treatment can be used to improve your skin's appearance by triggering an inflammatory effect that will produce healing growth factors in the skin. Safe and effective, it may reduce wrinkles, diminish scarring, and tighten or rejuvenate loose or aging skin.
During this minimally invasive treatment, tiny sterile needles are used to puncture the skin to boost collagen production and revitalize the skin.
---
A Vampire Facial® combines microneedling with the rejuvenating properties of PRP (platelet rich plasma) to create a more youthful look or address skin imperfections without injections or other invasive treatments. A Vampire Facial® can be used to treat a variety of aesthetic concerns such as:
Age spots
Sun-damaged skin
Fine lines
Acne scars
Uneven complexion
---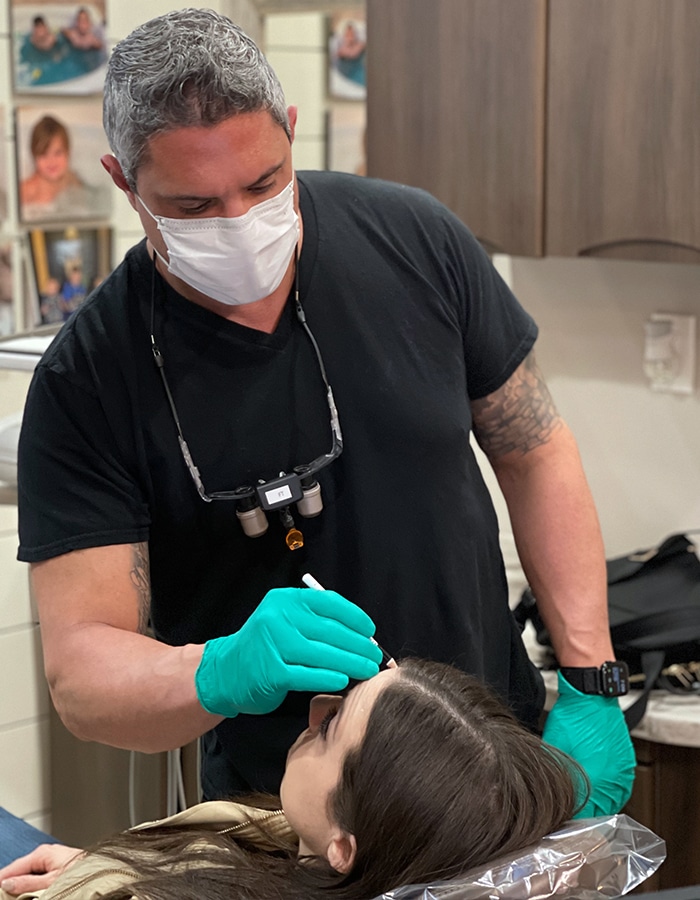 ---
Platelet Rich Plasma (PRP) Fillers
---
Platelet rich plasma (PRP) is derived from the centrifugation of a patient's blood and contains growth factors that can minimize healing time and maximize healing potential. PRP fillers are applied directly to the treated area to improve skin healing and increase skin tightening by offering a new approach to tissue regeneration.
---