About Our Dental Assistants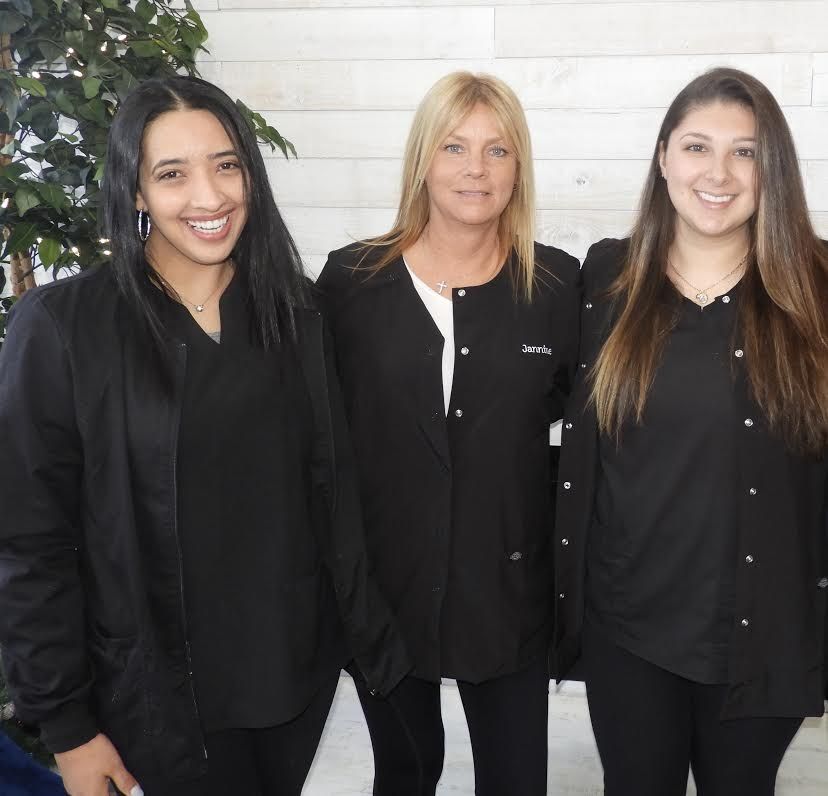 Introducing our dental assistants, AKA our A-team! These ladies are hard workers that are determined to create an organized, enjoyable, and welcoming workplace. Our team is full of diverse and energetic personalities. They strive to help maintain and achieve beautiful and healthy smiles!

Starting on the left, Luisa began assisting 13 years ago, and joined our team in 2018! Luisa is a great asset since she is bilingual, knowing fluent Spanish and English!

Jannine has been a dental assistant for 30 years, and has worked with Dr. Tarantino for about 10 years! Jannine is very well experienced in all fields of dentistry, and given her long history with our patients, they are able to feel even more comfortable in the chair!

Melissa started as an assistant with us in 2017, and her ability to be extremely patient allows her to perfect her skills.

​​​​​​​Our assistant's kindness and sense of humor also make the patients feel like they are a part of our family!